"IN THE HOT GLASS STUDIO I HAVE FOUND THE IDEAL LOCATION TO EXPRESS MYSELF"
Art created by 1200 degrees
The process of working with glass requires exceptional work ethic and sacrifice. Skill and detailed planning are necessary to tame incandescent, running molten glass in accordance with one's own vision of future work of art, and to escape skilfully from coincidental elements.
It all starts with an artistic idea, sketch, drawing, followed by color selection and careful preparation of the complex work process. Peter Kuchler III. is an artist glassblower who makes his light objects without a mold, every work of art is truly unique. It is particularly impressive that these are big and complex objects.
This artist developed a unique style and unique pattern, his signature, a net of patterns with spiral swirls. The comparison between the artist's idea and the finished work of art is fascinating.
What gives a soul to each artwork is the artists focus while working, the sculpting skills and the worldwide unique patterns with all it's different traits. Kuchler invented a worldwide unique technique for his patterns - to create recognizable and original artworks.
The artists goal is to become part of the synergy between his artistic idea, the sculpting process and the physical energy of the melted glass.
The unique artworks must be gently cooled from 1200 degrees to room temperature. The hot pieces has to be put quickly in special cooling ovens and stay there up to 40 hours – to avoid a cracking-process in the glass.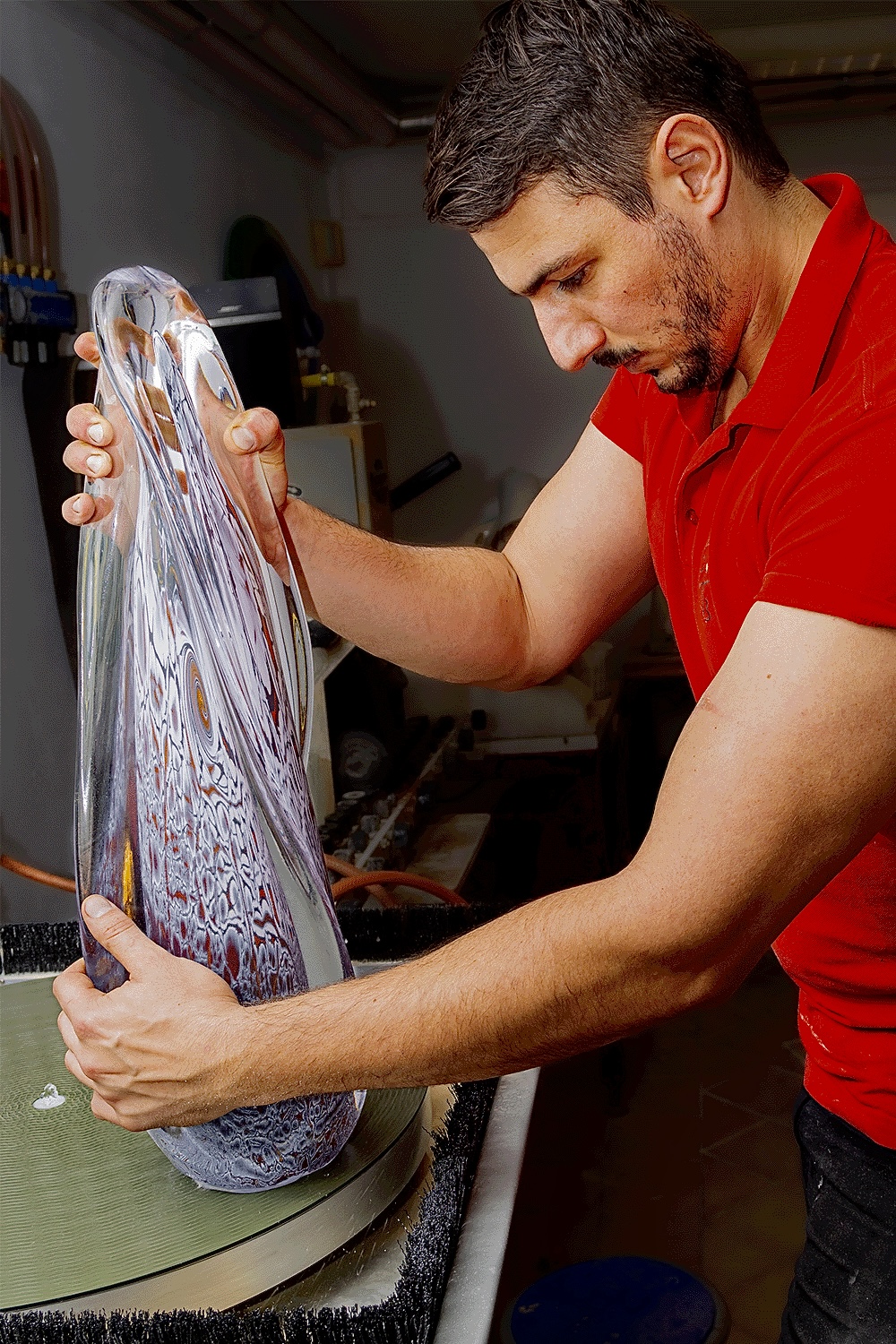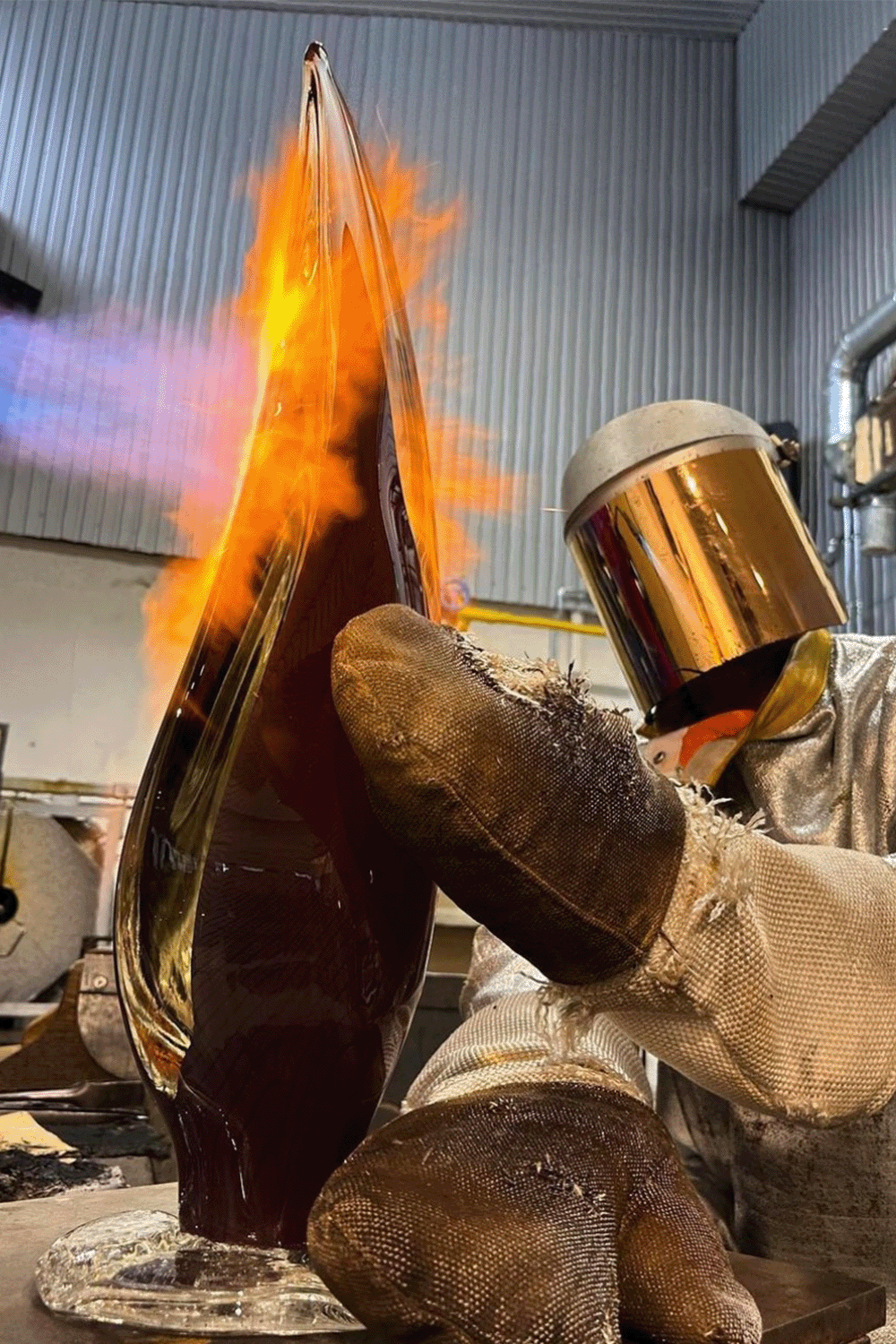 After the cooling process, all artworks must be gently sanded and polished by hand. The polished pieces are then refined and electrified with the stainless steel base and signed by the artist.
Reflexion
The clear glass is the artist´s mark of recognition - his unique patterns reflect in the clear glass.
Details
The endless glass swirl is the Artists trademark. It stands for his slogan "Forever. Unique"
COLOURS
Metal oxides are used to color the glass. Real liquid gold is need to color glass red.